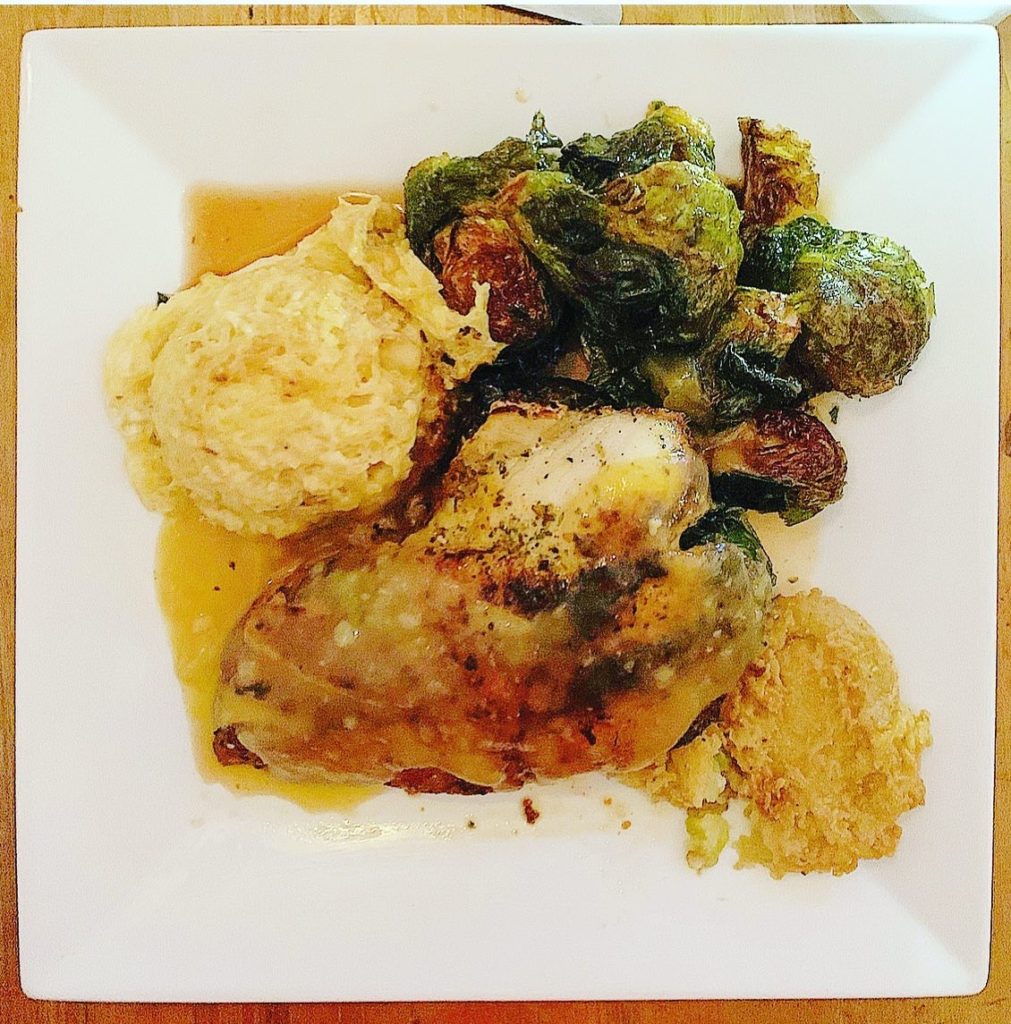 Southern Roots is an ABSOLUTE favorite place for me, for fresh- local everything!!
This unique, Jamestown spot never disappoints. Ever. Usually, I get the Stuffed Chicken (which is fabulous) but, last night I was feeling adventurous. I've never had Snapper before (ever) – it was on their special menu, so it's not an everyday item. Let me just say, I cleaned my plate. It was absolutely wonderful!! And those brussel sprouts (also a first for me) they were so freakin' good! The spaghetti squash is always a choice of mine.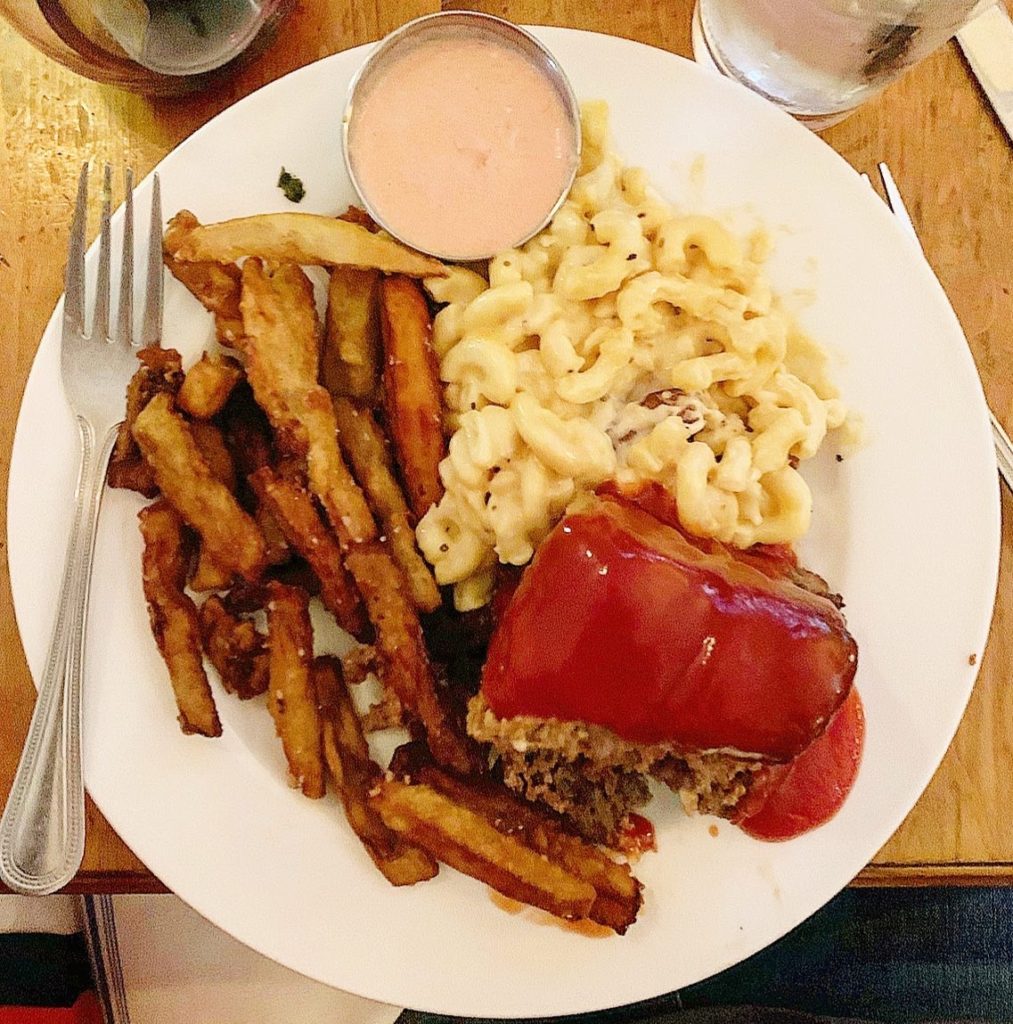 My husband had the Meat Loaf, Eggplant Fries (they sell out of these quick- so you know they're good) and the Mac & Cheese. He had no problem eating his meal, either.
I love everything about Southern Roots. The decor, the soft lighting, the delicious Southern cooking, the bluesy and old soul music, the special memories of special occasions that have taken place, here, for us through the years, makes it one of my absolute favorite places to dine.
If you've not checked them out, you should. You'll be so glad that you did.
Vegetarian & Vegan options available.
Located at 119 E. Main Street in Jamestown, NC.
Open Tues- Thursday 11:00 am -9:00 pm Friday 11:00 am -10:00 pm & Saturday 4:00 pm – 10:00 pm